Aercology Filters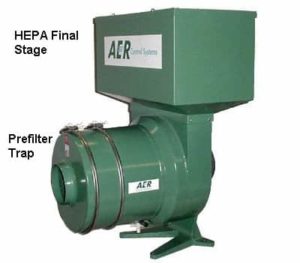 Our experience with the Aercology systems goes back to 1973, when Dick Wynn became Aercology's first sales representative. Dick was a founding stockholder in Aercology, and we installed the very first Aercology centrifugal systems right here at places like Caterpillar Tractor, Mack Truck, and Westinghouse. Dick was instrumental in
making Aercology the huge success it eventually became, and there is no one else in the industry with as many years experience in Aercology systems. Over the years we have designed and installed tens of thousands of Aercology systems! We are here to help with all of your needs, whether they be routine maintenance, repair, troubleshooting, or system replacement . Please give us a call.
We provide Discount Pricing on Aercology Filters, Torit Cartridges, Replacement Motors, HEPA Filters, Vee-Bags, Prefilters, and spare parts for Aercology, Torit, AQE, Murphy-Rodgers, and Airflow Systems. Our prices on the most commonly used filters are
typically 35%-50% below manufacturer's retail price, and most come from the same production line as the original OEM Aercology filter!
99% of all Aercology Filters and Parts are in stock for immediate shipment!
Follow the menu links on the left-hand column for descriptions, pricing and photographs of the various Aercology filters.