Pulse-Jet Cartridge Systems
Pulse-Jet Cartridge Systems for filtration of dry/free-flowing powders, dust, and fumes. Applications are far too numerous to list but include grinding, welding, powder coating, grit blasting, bagging, blending, conveying, and other materials-handling applications.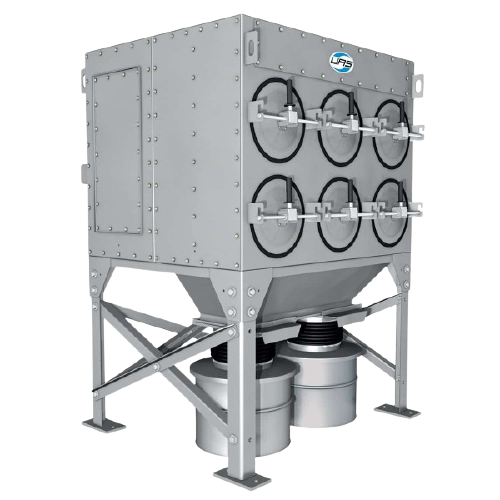 Cyclones
Cyclones for collection of heavy particles and high loadings. Available with after-filters for increased collection efficiency.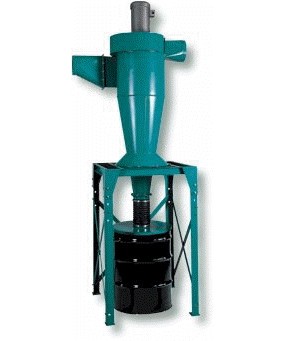 Pulse-Jet Bag Systems
Pulse-Jet Bag House Systems for high volume and high loading applications, elevated temperatures, and fibrous dust collection. Applications include woodworking, rock/earth products crushing/screening, and dryers.
Wet Collectors
Wet Collectors for use with flammable metals such as Aluminum, Titanium, and Magnesium.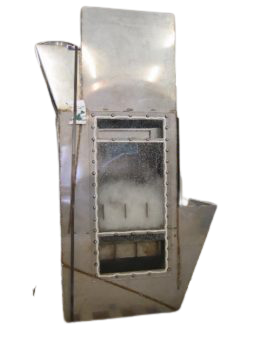 Balloon Bag Systems
Balloon Bag systems for inexpensive control of wood-working, paper, and textile dusts.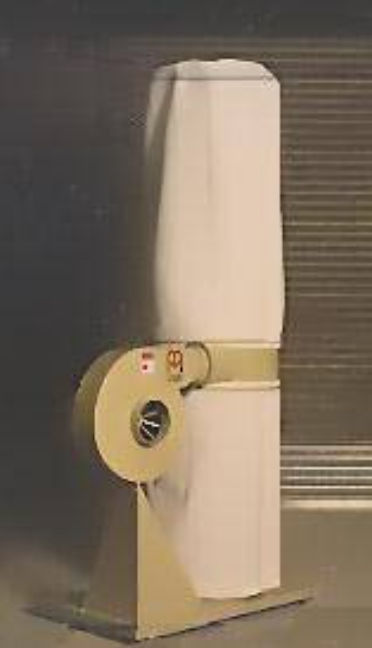 Downdraft Tables
Downdraft Tables for direct capture during grinding and sanding operations.